ADD YOUR BOAT OR BUSINESS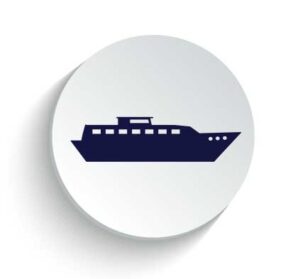 Head Boat Fishing
Join a group and fish the wrecks or within the tidal waters of the bay for flounder, seabags, tog and more. These boats handle larger groups and offer an assortment of trip times and types.Some of the larger charter boats venture a bit further offshore and are likely to catch larger fish. Ocean City, Marylands larger charters include the Ocean Princess, Morning Star Fishing, Angler Deep Sea Fishing and The Judith M. These head boat can seat up to a couple dozen anglers while the smaller private bay guides give a more personal experience. Some of the fleet offers night fishing on selected nights during the summer months. With a selection of fishing locations and times, Ocean City head boats have what you are looking for.
What to expect while fishing on a headboat
Half Day trips are perfect for individuals or families who may not want to spend an entire day at sea or do not have as much fishing experience. The primary catch on most of these trips are sea bass, but depending on the time of year, they will also catch croaker, flounder, triggerfish, and taug. 4 hourstrips are considered the average for a deep sea 1/2 day and are generally available from Memorial Day through mid September.
Ocean City Headboats
Ocean Princess "Ocean City's Biggest and Fastest deadbeat" is the only Ocean boat that offers night fishing. Fishing at night isa popular trip, with the chance of a beautiful sunset along your journey. During a night fishing trip you can catch sea bass, croaker, shark, and trigger fish. The flood lights also attract a wide variety of fish to the boat.

Before you go
Check the weather right here with one of our Ocean City Fish tools or get it from the source